It might not feel like it just yet, but the evenings are starting to get just a little bit lighter and the days getting a touch longer, which can mean only one thing - winter will soon be behind us. And as the warmth gradually returns to the sun, there's no better place to be than the Cornish coastline and countryside to witness nature bursting back into life. This month we've picked out some of our favourite places to visit and witness Cornwall waking up from its winter slumber after a long hibernation.
Trewithen Gardens, Truro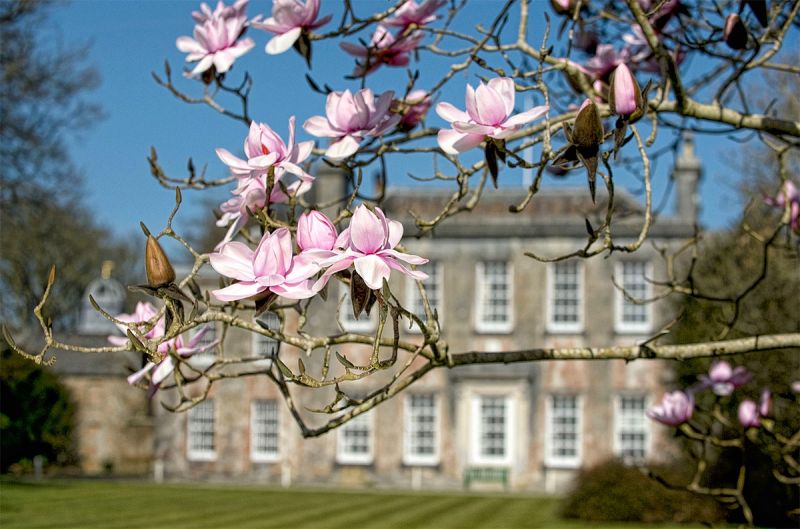 Often overlooked thanks to larger, more popular sites, the gardens at Trewithen are spectacular all year round, but this is by far our favourite time of year to visit. With bulbs poking their heads above the surface and fresh shoots appearing on the trees, Trewithen is a delightful sanctuary from which to get back in the great outdoors after months of hunkering down and sheltering from the elements. With gravelled paths and famous for its variety of rare trees, there's lots to enjoy in one of Cornwall's best-kept garden secrets.
Gweek Seal Sanctuary, Helston
You might think that a visit to the seal sanctuary is best left for the summer months, but this is actually the busiest time of year for those who dedicate their time to rescuing Cornish seals. Seal pups are at their most vulnerable and often find themselves separated from their family after the harsh winter months, so the valuable work by all those working at Gweek means hundreds of young seals are given are fighting chance of survival. Come and see the rescue operation for yourself in this beautiful estuary location.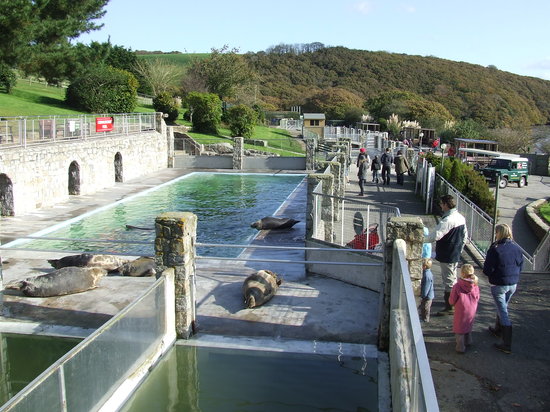 The National Lobster Hatchery, Padstow
Just as the work at the seal sanctuary carries on throughout the year, so does that undertaken by the conservationists at the National Lobster hatchery. They have already established themselves as a centre for excellence in lobster science and welcome over 40,000 visitors through their public education centre each year. As winter ends, the staff at the National Lobster Hatchery are making crucial preparations and undertaking vital research for the coming year, and you can help them when you visit, making fascinating discoveries about all things lobster along the way.
Godrvey Lighthouse, Godrevy Head
Standing approximately 300 metres off Godrevy Head, and warning ships of Stone's reef, one of Cornwall's most dangerous maritime hazards, the landscape around this particular Cornish peninsular is bracing and breathtaking in equal measure. Despite still warning ships of the dangers that lie beneath, the lighthouse also serves as part of the stunning view from the beaches which surround St Ives bay. Mainland Godrevy beach itself is owned by the National Trust and boasts a café, a fantastic surfing wave and regular visitors in the shape of seals.
Carne Beach, The Roseland
If winter is putting up a bit of a fight and the sun is playing hard to get, then head for one of the most sheltered beaches in the whole of Cornwall. Rain, shine or howling wind, there's always some protection from the elements in this part of the coastline. And whilst you're here, why not stop off The Nare Hotel for lunch, afternoon tea, or even a spot of breakfast; The Nare is an exclusive five-star country house hotel and is well worth a visit to experience a spot of tranquil luxury.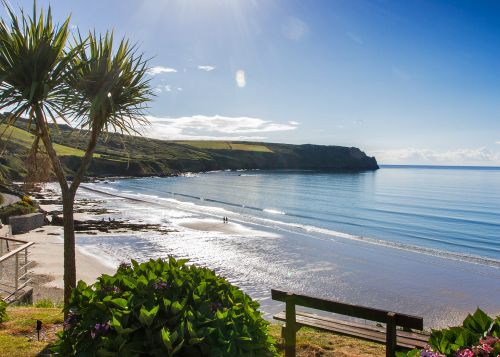 So there you have it, the best places to visit in Cornwall this spring. If you have any favourite places of your own, then let us know. And if you're looking for accommodation in Cornwall, be sure to check out the Padstow breaks homepage.