Open water swimming, or wild swimming as it's sometimes known, is seeing a massive rise in popularity. It involves swimming in the sea without the protection of a wetsuit, whatever the time of year. Its surge in popularity is partly down to an increased awareness of the tremendous benefits, but also due to the fact that it just makes you feel good. And once you've experienced the invigoration of being immersed in cold, crisp water, you'll wish you'd discovered it sooner.
Let us guide you through the main health benefits of wild swimming, and then direct you to the best places in Cornwall in which to take the plunge.
Better quality sleep
Swimming in cold water stimulates the nervous system, in particular the PNS (parasympathetic) nervous system which takes care of repairing your body. Energising the PNS with a sharp dose of cold water delivers a feeling of relaxation, contentment, all of which should result in a better nights sleep.
Improved circulation
When our body is cold, blood naturally rushes to our organs, causing our hearts to work a bit harder. This means that every time you enjoy a wild swim, your circulation is being boosted and there is significantly more blood pumping through your veins and arteries. Great for your health, but also leaves you feeling energetic and alive.
You'll feel happier
This isn't just our opinion, this is a scientific fact. As soon as you hit that crisp water and dip your shoulders below the waterline, your brain releases a flurry of endorphins that linger in your system for hours after you have left the sea. Couple this with the physical workout of the swim itself, and you've got a melting pot of positive mental energy.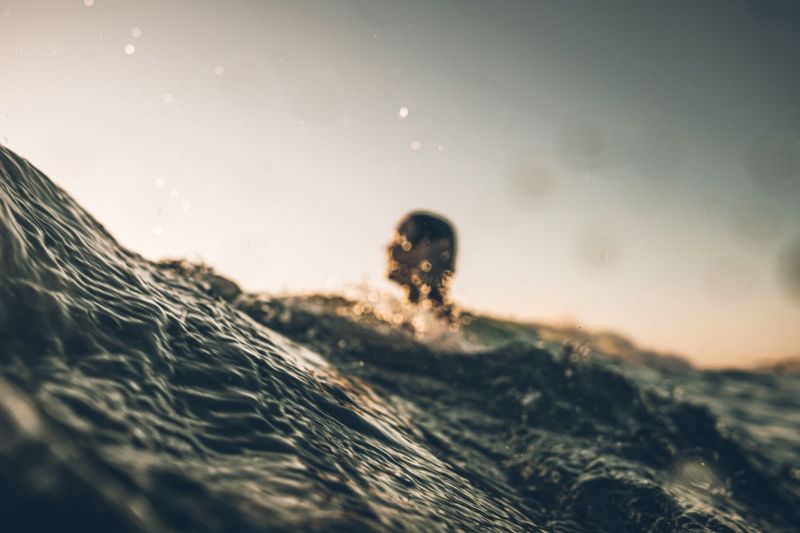 Let the seawater cleanse your skin.
Better skin
How many expensive creams and ointments extol the benefits of natural sea salt? Well, we'd recommend going straight to the source and allow the cold water to flush out the impurities and naturally exfoliate your entire body. Think of it as a free 'all over' spa treatment.
Turbocharge your immune system
Submerging yourself in cold water, even for just a short period of time, 'shocks' the immune system and increases the production of white blood cells and antioxidants. These are the crucial elements required to stave off unwanted germs and bugs, helping you to feel fitter and healthier.
Speed up your metabolism
When you enter cold water, your body has to work hard to keep itself warm, and this alone causes your body to burn more calories. The colder the water, the harder your body has to work. And the longer you stay in the water, the more fat will be converted into heat to maintain your core body temperature.
So now we know why we should be getting into that fresh Cornish water, here are some of the best places in the county to explore a more natural swimming experience.
Jubilee Pool, Penzance
With a geothermal section of the pool on hand to reacclimatise after a dip in the cold side of the pool, this spectacular art-deco pool is one of Cornwall's most famous natural landmarks.
Treyarnon Bay Rock Pool
Sitting between Constantine and Treyarnon there is a secluded tidal pool in amongst the rocks. Only accessible between low and mid-tide, this pool of water heats up nicely in the sun for those looking for a less extreme entry into open water swimming.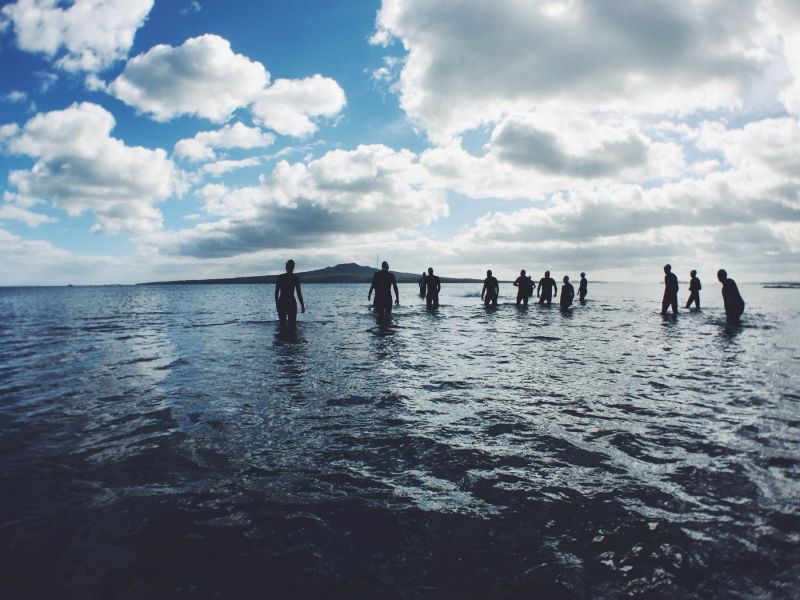 There are communities of swimmers in Cornwall all enjoying the benefits of open water swimming.
Any of Cornwall's beaches!
Whilst we've listed a few natural pools above, the real beauty of open water and wild swimming is that you don't need to be confined to specific locations or stretches of coast. You can embrace the advantages of being in the sea anywhere that it is safe to enter the water, and in Cornwall, that means there are hundreds of spots for you to choose from. If you're a beginner, we'd recommend swimming in RNLI patrolled beaches, but for those looking to get more off the beaten track, there are whole communities devoted to making the most of Cornwall's potential for wild swimming. Don't let lack of experience put you off, you don't need to be swimming great stretches of coastline to see the benefits. Wild swimming is just about getting in the sea and letting the water work its magic. Even if that's staying waist deep and dunking under the water for a few minutes.
And Padstow makes the perfect base for those looking to get involved. To check out luxury accommodation in the heart of Padstow's old town, visit our website.