The beauty of a holiday to Padstow is that everything you need is right on your doorstep: beautiful harbour, breathtaking sandy beaches, and more than enough stunning coastal scenery to keep you coming back for more, time and time again. If you're happy to stay local and enjoy all that Padstow has to offer, then you won't be disappointed. But doing so means you miss out on a host of other treasures waiting to be discovered. The immediate coastline surrounding Padstow is dotted with secluded coves, towering cliffs, and long stretches of golden sand.
Here is our guide to the best beaches in Cornwall, some secret, some secluded, and some popular family favourites.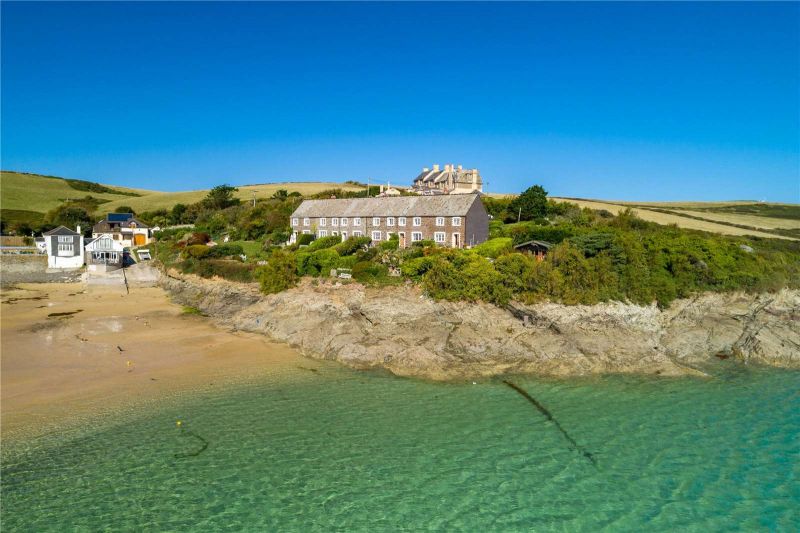 Many visitors to Padstow don't realise they are within touching distance of this beautiful hidden gem of a beach. Tucked away in the mouth of the Camel Estuary, lack of parking and limited access keeps this secluded stretch of sand free from crowds, even in the height of the busiest seasons. With a backdrop of rugged coastguard cottages, a trip to Hawkers Cove feels like stepping back in time, giving us a taste of what a holiday in Padstow was like 50 years ago. There is very limited parking at the top of the cove and a footpath down to the beach, but why not enjoy the short walk from Padstow? Just remember that this isolation means there is no lifeguard service, so be careful if you choose to enjoy the water.

A northwest facing beach, deep cove, and grassy, sandy dunes, make Porthcothan one of the most sheltered beaches on the entire north coast of Cornwall. If the weather isn't quite perfect (and let's face it, this is England so that's not entirely out of the question) then this is your best chance of enjoying a beach day. At low tide, there are rock pools, caves, and cliffs to explore. But it's as the tide fills in that Porthcothan really begins to shine; the incoming water creates a spectacular natural pool and is perfect for sampling the clear Atlantic water.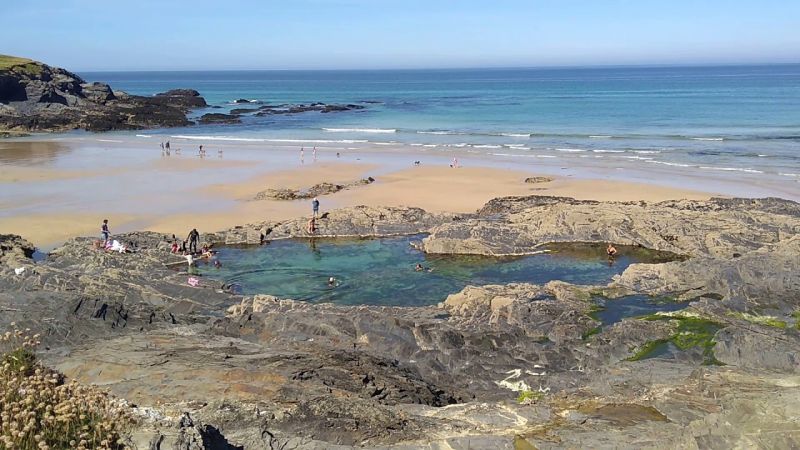 A little further round than the more popular destinations of Constantine and Trevone Bay, Treyarnon is definitely worth those few extra minutes in the car. A beautiful family beach in its own right, this Cornish cove boasts a hidden secret. At low tide, a large hole in the rock reveals a giant natural swimming pool. Not only is this incredible natural feature the ideal place for family members of all ages to enjoy the seawater, as the sun beats down, it gently heats the water, so if you time it right, this pool is a welcome few degrees warmer than the sea.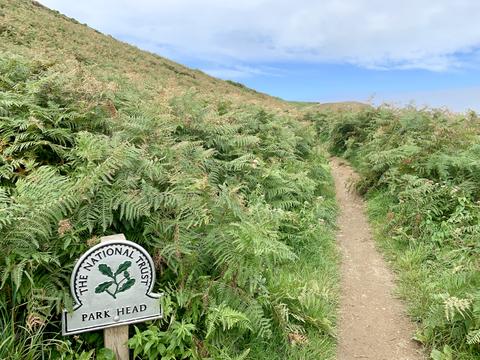 Another locals' secret (so keep this one to yourself) is the cove that sits just beneath Park Head. Only accessible on foot, the hidden nature of this beach means you very often get this stretch of coastline to yourselves. A small, well-hidden car park sits just back from the headland, so leave the car there and follow your nose to the sea. There are several ways to access the beach, either taking the footpath through the valley and walking over a rickety wooden bridge or by following the coastal footpath around Park Head itself and dropping down to the rocks and sand below. There are no facilities, shops, or lifeguards, so pack everything you're going to need for an adventure, and embrace getting off the beaten track.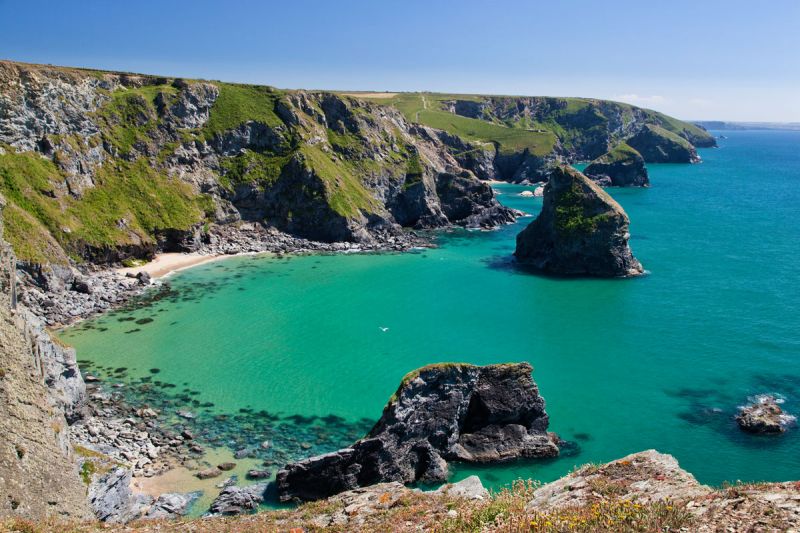 You can never have too much of a good thing, but just in case you're looking for something a little more rugged than the sandy coves and rolling dunes of the beaches above, you should definitely check out Bedruthan Steps. A large National Trust car park at the top of the cliffs serves as an excellent starting point from which you can begin the descent down to sea level. The coastal footpath is breathtaking and leads to the steps themselves. Not for the fainthearted, several hundred steep steps take you down to the sand, and when at sea level there is a stretch of uninterrupted coast just waiting to be explored. At low tide, you can walk for miles in either direction, just be sure to take note of tide times, as several sections of this beach become cut off as the sea rises up.
For holiday accommodation in Padstow, check out the Padstow Breaks homepage.