With September fast approaching, as soon as they were upon us, the summer months are drawing to an end. But it's not a reason to be downhearted, quite the opposite. In fact, September traditionally brings some of the best weather and surf to the southwest, making it an incredible time to enjoy a late getaway to the Cornish coast. And even more excitingly for us, this is the time when we start thinking about next year, and how we can make 2022 even better for all of our visitors and guests. To make sure you don't miss out on holiday accommodation in Padstow, and to experience all this amazing harbour town has to offer, read our 7 reasons why you should be booking your 2022 holiday to Padstow, now!
1) Don't miss out.
In so many ways, the UK has never seen a year like this one. But we think one of the huge positives to come out of these turbulent times is the rise in UK tourism. We are getting out and exploring our local areas more than ever, and people are travelling the length and breadth of the country discovering that Britain is actually a pretty good place to have a holiday. Unsurprisingly, Cornwall has seen huge demand for holiday accommodation, and this is looking unlikely to change much next year. So to avoid missing out, reserve your Padstow Break now.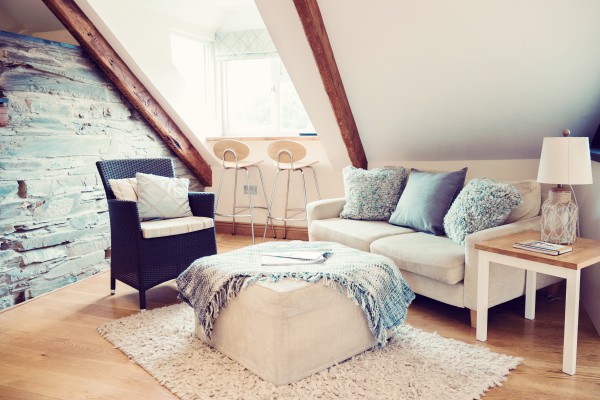 Stylish apartment or cozy cottage, there's plenty of choice with our accommodation, if you get in early!
2) Get dates that work for you.
Our cottages, houses, and apartments are already booking up quickly for 2022. So to make sure you get the dates that best suit you and your family, and you don't just have to scoop up whatever is available, it's best to reserve your accommodation sooner rather than later.
3) Book accommodation that suits your needs.
As well as guaranteeing the dates that work best for you, by securing a booking now, you can choose the type of accommodation that best suits your needs. Padstow Breaks has 5 luxury self-catering properties, all with unique features and styles. Whether you're looking for a chic, modern apartment, or a cozy, traditional seaside cottage, by booking early you have your pick of our accommodation. Visit our webpage to explore the range of properties we currently have to let.
4) Access the best prices and value.
Our centrally located properties are all within walking distance of the harbour, town centre, and the world-famous beaches. But we don't charge a premium for our unbeatable location. Our competitive prices mean that you can stay for longer, and by securing accommodation early, you get access to our best prices, whether you are looking for a short break or a longer booking.
5) Flexible cancellation allows you to book with confidence.
If there's one thing we've learnt over the last few months, it's to expect the unexpected. Plans can change at a moments notice, and our cancellation policy gives you peace of mind over your booking. Fortunately, by staying in the UK you won't need to keep your eye on any travel lists or government advice relating to international travel, but you can rest assured that should your plans need to change, we will help you rebook and reschedule your trip to Padstow for another more convenient time.
6) (We think) there's nowhere better.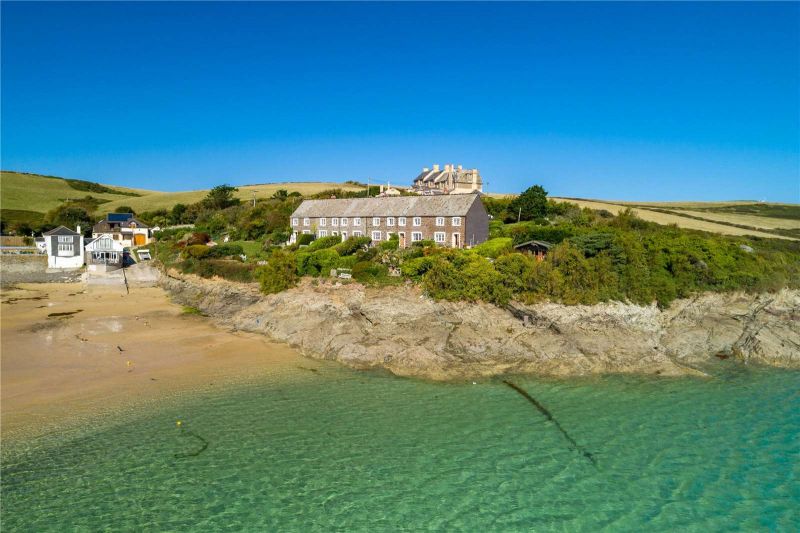 Anywhere better? We certainly don't think so.
We're a bit biased, but we don't think there's anywhere better to be than the north coast of Cornwall, and in particular Padstow itself. Perfectly located to take advantage of the stunning beaches, with the town centre uniquely wrapping around the traditional fishing harbour, there's certainly nowhere we'd rather be, whatever time of year.
7) Anticipation is everything. So start anticipating. ..
It's often said that anticipation is as good as the reality. And whilst we wouldn't go that far, certainly a huge part of a holiday is looking forward to and planning the adventures you're going to have. By booking your holiday to Padstow now, you and your family can enjoy the countdown, taking your time to detail each element of your upcoming adventure. For inspiration and ideas on some of the best things to do in Cornwall, check out the Padstow Breaks blog. We've got lots of ideas, and a few hidden secrets, on exactly how to make the most of your visit.
So what are you waiting for!? To check availability and prices in our luxury accommodation, explore the Padstow Breaks homepage. See you next year!