We all love to plan long holidays to fully detach from the rigours of daily life. There's nothing better than having weeks of nothingness stretched out in front of you, where your only concern is which bottle of wine to open for that particular evening. Except that, research suggests perhaps there is something better. While these long breaks are definite soul cleansers, it's thought that short breaks might actually be more beneficial to your mental well being. A minibreak can help reinvigorate your mind and keep you feeling on top of the challenges that daily life can present. Couple that with the proven benefits of spending time by the sea, and you've got almost undeniable proof that a short break to Padstow should always be top of your agenda.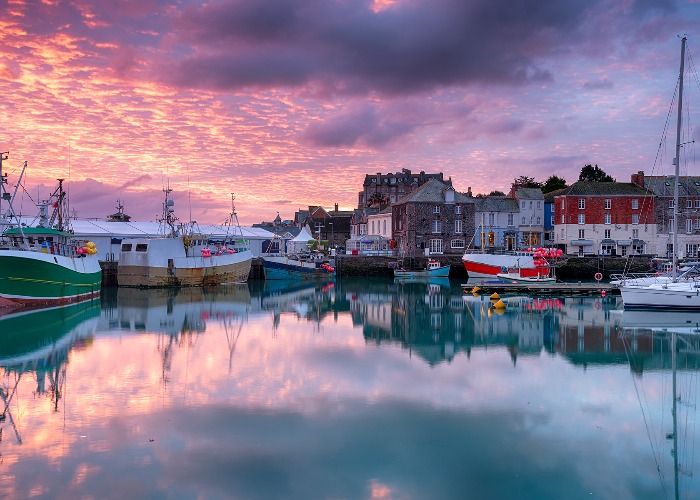 But what to do when you're here? It's a tricky one to get right. With a two or three-night stay you want to strike the balance between feeling relaxed and also making the most of your time in Cornwall. To help you out, here is our itinerary to make sure that your weekend trip to Padstow is absolutely perfect.
Arrive in Padstow early afternoon Friday
Leave work early and head for the South West. Driving is perhaps the easiest option for most, but don't forget to investigate flying or the train. Flights into Newquay are increasingly popular, and hiring a car or organising a taxi for the last short leg of your journey is easy. And don't discount the train. Not only can you enjoy the scenic view out of the window as the train trundles along the south coast, but not having to drive gives you an excuse to crack open the gin and tonics en route.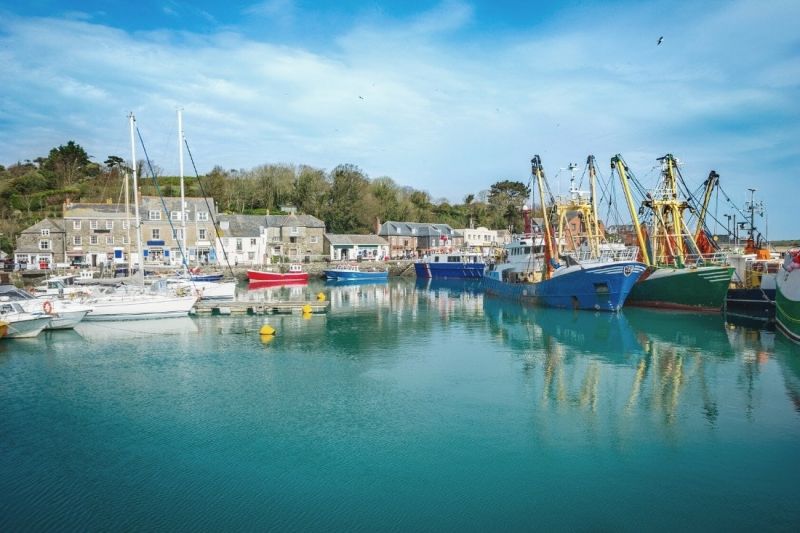 Friday evening
Having checked into your luxury harbourside accommodation, the early evening is the perfect time to acquaint yourself with Padstow town. Regulars will want to refamiliarise themselves with this charming Cornish town, whilst first-time visitors can enjoy exploring the myriad of winding streets and passageways unveiling hidden secrets around every corner. Be sure to include a stop off at one of the many pubs for a local drink, and then for dinner we'd suggest selecting one of the plentiful fish and chip shops and enjoying fish and chips sitting on the quay. To finish, wander home for an evening dip in the hot tub, or why not try a different pub and local brew?
Saturday morning
Whatever the weather, we'd recommend jumping straight out of bed, putting on your walking boots, and working up an appetite for breakfast with a stroll out towards Lower Beach. How far you go is dependent on how adventurous (or hungry) you're feeling, but there really is no better way to wake up. Its sheltered location makes it a walk for all weathers, and keep your eyes peeled for the estuary wildlife also waking up to start their day. By now you'll be ready for breakfast, and you're spoilt for choice in Padstow. One of our favourites is the Mussell Box, with its locally sourced food and no-nonsense breakfast menu, you'd be hard pushed to find a finer location to set you up for the day.
Saturday afternoon
After your walk out to Lower Beach, you will have no doubt have noticed the small but vibrant village nestled on the other side of the estuary. This is Rock, one of Cornwall's most popular holiday getaways, and well worth a trip across on the ferry to check out what all the fuss is about. The boat from Padstow leaves at twenty-minute intervals and from a variety of locations, depending on the state of the tide, but head to the harbour and you'll soon be pointed in the right direction. Rock is another perfect place to get happily lost, with a small selection of shops, cafes, pubs, and restaurants in which to while away the afternoon. And when you've taken it all in, hop back on the ferry across to Padstow, ready to enjoy your Saturday evening.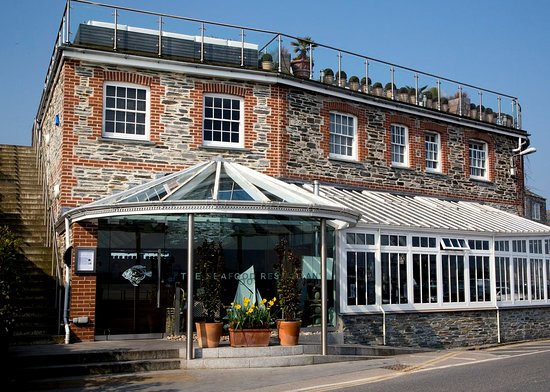 Rick Stein's famous seafood restaurant, serving incredible seafood in beautiful surroundings.
Saturday night
Padstow is home to some world-famous restaurants, and if you're heading here for a long weekend we'd recommend booking up somewhere to eat well in advance of your stay. Rick Stein is synonymous with this part of the world, and his flagship restaurant is an incredible place to enjoy your Saturday night in Padstow. Tables need reserving months in advance, but if you can, make this part of your trip; the seafood bar sees chefs assemble platters of oysters, langoustines and sashimi, and there's a stunning terrace from which to soak up the last of the evening sun. It's a treat, but well worth it.
Sunday morning
We'd recommend a leisurely Sunday morning, especially if you got stuck into the Camel Valley sparkling wine last night. Deliveroo hasn't quite made it to this part of the world just yet, but there are still plenty of great breakfast takeaway options available, in particular, Ben's Crib Box Cafe, which can be just the thing after an indulgent Saturday night. This will also give you the fuel for getting in the sea, your final experience on this short break to Padstow. Quite how you choose to get in the water is up to you. You might opt for a surf lesson, decide to hop on a paddleboard, or simply go for a cold water swim, but one thing's for certain - a trip to Padstow isn't complete without getting into the crisp Atlantic water. You might think this is an event reserved only for the summer months, but the benefits of getting in the cold stuff all year round are now widely acknowledged. So choose your preferred aquatic pursuit, and get in the water.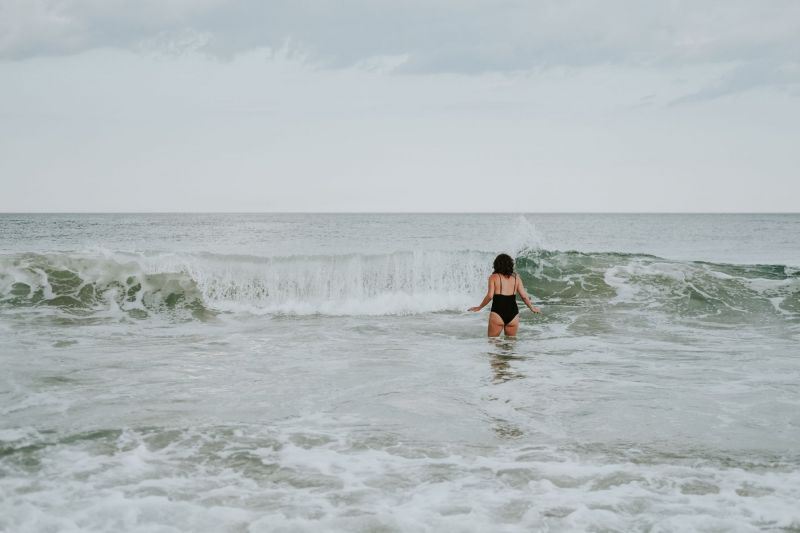 Get in the sea, you might not want to, but it'll make you feel amazing.
Sunday afternoon
For your last few hours in Padstow, it's time to find somewhere for Sunday lunch. We'll leave this up to you, depending on how much space there is in your stomachs (and budget). The harbour is littered with traditional pubs serving classic roast beef dinners; the pasty shops will be full of steak pasties ready to satisfy any appetite; or for one last hurrah, why not book into the home of Padstow's other celebrity chef Paul Ainsworth, and have Sunday lunch at No6, where a fresh batch of seafood and culinary sensations are sure to await.
Sunday evening
It's time to pack up and head home after your weekend in Padstow, full of sea air, fantastic food, and even better memories. And on the way home, you can start checking your diary and begin planning your next short stay in Cornwall. We might be biased, but we don't think there's anywhere better.
Check out the Padstow Breaks homepage for luxury accommodation in the heart of the town.